Mmmm…caramel — it can be sticky, crunchy and oh does it oooze — the recipes are endless!
Tarts, slices, mud cakes and breads, caramel is a fantastic ingredient for any desert dish desired.
More Reading:
These divine, smooth yummy custard on the inside and a delicious crunch on the outside are a treat for when kids get home from school!
If you have over-ripe pears starting to rot in the fruit bowl, this is the perfect recipe. It's especially delicious if it's still warm with butter on it…yum!
Anzac biscuits are always a treat to every Aussie family, and this Caramel Anzac Slice is sure to impress everyone. With the familiar flavours of the Anzac biscuit and caramel, you'll never go wrong with this yummy treat.
If you only have 20 minutes of cooking time and you've got to come up with a recipe that's sure to be loved by everyone, then make them Salted Caramel Mini Apple Pies. It requires no stirring the pot for hours and just a few store-bought ingredients. This one you've got to make!
Oozing with goodness, this Naughty Caramelised Bananas are so sweet and gooey that you would die to get one. To add more wickedness to it, put in a dollop of ice cream and cream! Ahhhh!
This Caramelised Banana Bread is like no other, not even like the ones you'll buy in a cafe. It tastes so yummy, you'd get the kids eating it in no time. Although it takes 2 hours to make, it's worth the wait.
This DIY No-Churn Caramel Cheesecake Ice Cream will surely awaken your senses with its sensual, gooey and cheesecake-y goodness. There's no ice cream maker required, and it's simple but flavourful.
Now this is not for the faint-hearted. Quite tricky, but if you got it right, it's the yummiest there is.
Oh fudge! This Caramel Fudge recipe is so delectable, you can't resist it!
What's not to love about this Salted Caramel Macadamia Cheesecake? It's not too sweet, it has amazing flavours — and it's cheesecake!
These Salted Caramel Cups are so mouth-watering, you'd go begging to have some in your mouth.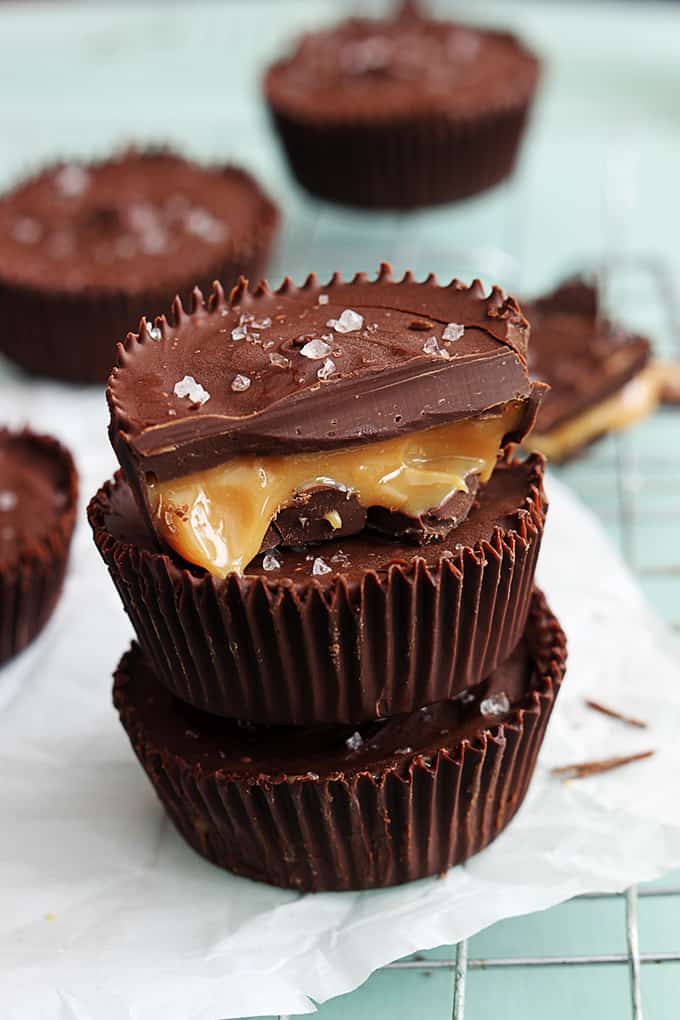 Indulge in these Salted Caramel Brownies that are decadent and ultimately jaw-dropping.
Satisfy your sweet tooth with this oh-so-delish homemade traditional Old Fashioned Caramel Tart.
Oooh…that yummy, gooey, chewiness of Caramel Slicemmm it's just amazing!
Love the fruity flavours of dates? Why not take it to the next level and add some caramel for this wonderful Sticky Date Caramel Slab! It's surely a heavenly treat.
This easy-to-make Choc Caramel Cake In A Mug recipe will only take you 5 minutes, from start to nom-nom-nom! Now, chocolate and caramel never tasted this good.
Aren't marshmallows the best thing on the planet? Plus some chocolate and caramel? Ahhh this is life!
You just can't take your eyes off of this one, can you? Well, the good news is, it's super easy to make and you'll never have to look away again.
Can you believe it! Low fat and caramel? With all the taste and flavour? Oh this one is a keeper!
What's with grandmas that they make the best cakes ever? Just like this Grandma's Caramel Cake that's packed with caramel yumminess sure to satisfy your sweet craving.
This Caramel Macchiato Mug Cake will definitely give you the boost you need today.
Gooey at the centre, but soft and chewy on the outside, these Salted Caramel Chocolate Chip Cookies will surely get your kids begging for more.
Which of these caramel recipes do you like?